essential oils
PastTense®
Tension Blend
PastTense®, dōTERRA®'s proprietary blend for tension
from: mydoterra.com/emmieshop
and the discomforts associated with headaches, provides calming comfort with the strength of CPTG® essential oils of wintergreen, lavender, peppermint, frankincense, cilantro, marjoram, roman chamomile, basil, and rosemary. Packaged for convenient application in a roll-on bottle. For aromatic and topical use.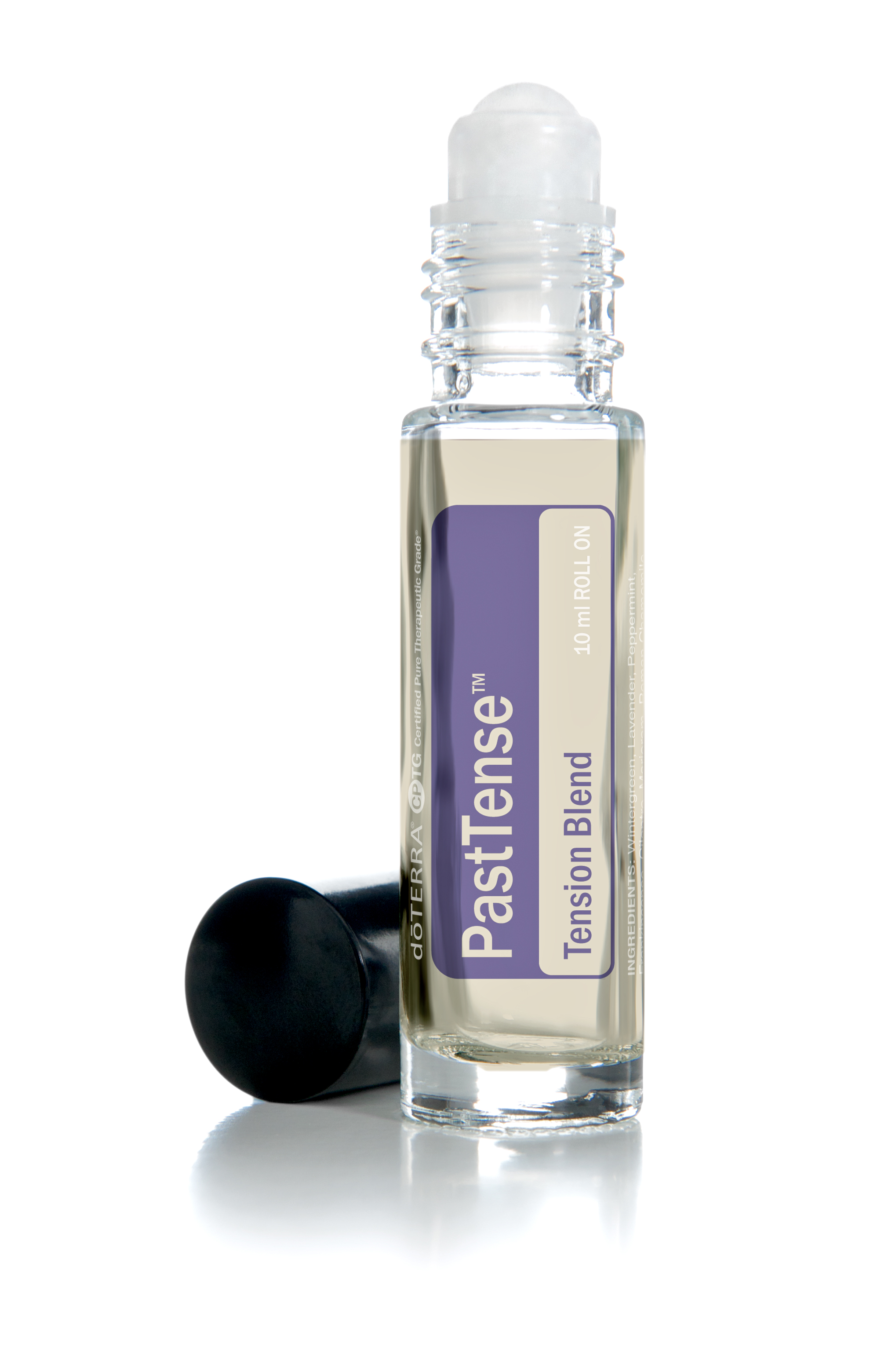 PRODUCT DESCRIPTION
In today's fast-paced society, stress, tension, and
anxiety are common and can eventually lead to
compromised health if ignored. PastTense is a
distinctive blend of essential oils known to reduce the
discomforts associated with tension and stress. Known
for their soothing effects on both the mind and body,
the essential oils in PastTense quickly ease tension,
relax the muscles and calm emotions. PastTense comes
in a convenient 10mL roll-on for easy application when
at work, school, or home. Simply apply to the neck,
shoulders, or behind the ears to help relieve tight, tense
muscles while breathing in the cooling, therapeutic
aroma of PastTense.
USES
• Apply to neck and shoulders when at work to relieve
stress and tension.
• Use PastTense before taking a test, presenting in
public, or in high-stress situations.
• Apply to the wrists, feet, or neck to calm a highstrung
child.
• Use at night before bedtime to promote a restful
night's sleep.
Leave a Reply